Mixed Nuts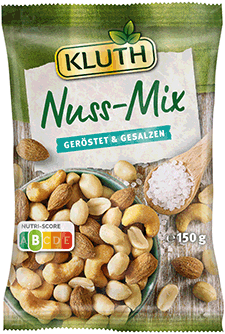 example
150g bag
Discription: Mixed nuts

Ingredients: Brazil nut kernels, Hazelnut kernels, Cashew kernels, Almonds, blanched Almonds

Naturally, the Herbert Kluth Company uses the same fine quality in its mixtures as in its individual products.

For information on the quality, origin and general merchandise information, please consult the information for each individual product.

We do not use walnut kernels or pecan kernels in our mixed nuts. This was at the request of many customers, because their high individual fat contents could cause changes in taste, especially during the warm part of the year.

For the brown and white almonds, we use exclusively large nonpareil supreme 20/22 from California.